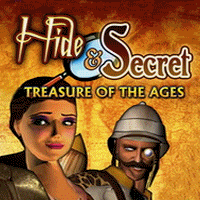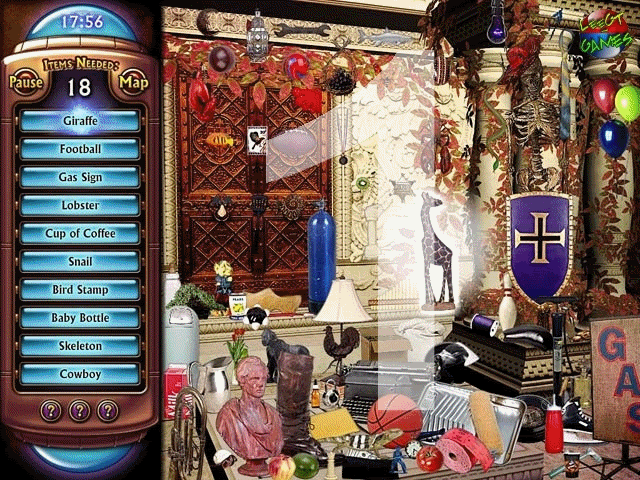 • Hide & Secret 1: Treasure of the Ages
• Hide & Secret 2: Cliffhanger Castle
• Hide & Secret 3: Pharaohs Quest
• Hide & Secret 4: The Lost World
Thanks to Leegt...306 MB
Hide & Secret 1: Treasure of the Ages
The villain Jacques has stolen the Treasures of the Ages so he can harness their mystical powers in his evil plan to rule the world. You must help Will Scout and Anna Lyze on their quest to defeat Jacques and rescue the treasures. Only by following clues and escaping Jacques' sinister traps will you find his secret hidden base where he has taken the treasures so he can steal their power. Travel to 30 locations across the globe in your quest to rescue the Treasures of the Ages and defeat Jacques and his henchman Toadie!
Hide & Secret 2: Cliffhanger Castle
Scoot over Indiana Jones, make room for this adventuresome duo in the riveting sequel. Go globe-trotting to uncover intriguing clues while helping to convert a castle into a precious museum. This Hidden Object Adventure game takes you deep into the legends of King Arthur. Hold on tight for a thrill ride that will keep you guessing up until the shocking surprise ending. Join this whirlwind adventure in Hide & Secret 2: Cliffhanger Castle!
Hide & Secret 3: Pharaohs Quest
Help reunite two ancient royal lovers by returning their stolen treasures to their tombs! Travel all over the world to track down and find these priceless artifacts in this expansive Hidden Object game. Use your wits to collect different pieces of the puzzle and place them in the correct locations to appease the Pharaoh. Solve timeless riddles and perplexing puzzles in Hide and Secret 3 – Pharaoh`s Quest!
Hide & Secret 4: The Lost World
Travel deep into the mysterious jungle of the Lost World! The nefarious treasure thief Jacques has kidnapped another damsel, and it's up to you to stop his evil plans before she is sacrificed at the spooky full moon ritual. Journey through haunted ruins and diabolical traps on your quest to find the secret Golden Treasure, and unravel the mystery of this epic adventure before it's too late in this exciting Hidden Object Puzzle Adventure game!
İndirmek için tıklayınız-Click to download